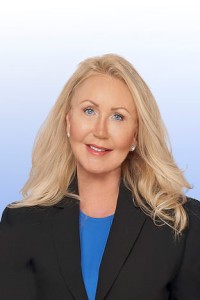 Dr. Wickstrom-Hill attended the Southeastern College of Osteopathic Medicine in South Florida and graduated in the top of her class in 1991. After completing one year of rotating Internship at Humana Hospital in Pembroke Pines, Florida she went on to complete her Anesthesiology Residency at the University of Miami Jackson Memorial Hospital. In 1995, Dr. W returned to her hometown of Winter Haven, Florida and began practicing at Winter Haven Hospital as a staff Anesthesiologist.
After seeing the drastic increase in obesity she pursued further education in Bariatric Medicine, which is the study of causes, prevention, and treatment of obesity. In 2008, Dr. Wickstrom-Hill opened Perfect Form Weight Loss Clinic and immediately noticed the affects of proper nutrition, exercise, and overall health.
Just a short year later Dr. Wickstrom-Hill's approach to medicine transformed when she joined the American Academy of Anti-Aging Medicine. Now at Perfect Form Center for Wellness and Anti-Aging she is offering an array of integrated, evidence-based medical therapies through the combination of natural, conventional and complimentary modalities. She and her staff strive to restore health through nutrition, detoxification, Bio-Identical Hormone Replacement, food allergy elimination and genetics…one client at a time.
Podcast: Play in new window | Download
Subscribe: iTunes | Android | RSS
Podcast (audio-podcast): Play in new window | Download